Private Mentoring and Coaching
My partner and I decided to take one of Artemisia's classes (and private mentoring) to bring new sexual energy into our marriage. The focus, I assumed, would be on cultivating a more vibrant sexual relationship with my partner. This was an outcome, however it was NOT the focus. The focus instead was on cultivating a relationship with my own sexuality and desire. 
I came to learn that only after understanding and attending to your own desire can you bring the sexual energy back to your relationship.  
As we unpacked the inner workings of desire, as Artemisia expertly does, we learned the fundamentals of how it works.  Those things that you are ashamed of, that you secretly fantasize about?  Artemisia helps you understand where they are coming from and turns them into FUEL for your sexual relationship.  Give your desire your full attention, Artemisia gives a masterclass on how to use it to reinvigorate your sex life.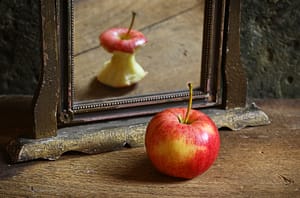 This is a series of private, zoom mentoring/coaching sessions where we explore your unique sexual patterning and all the gold hidden in your erotic psyche, as well as how to play with it on purpose.
This is your opportunity to be personally guided into a more aware relationship with your sexual force and what turns you on.
We look at your specific scenarios together and I guide you step by step into the art form of creating sexual experiences and playdates, either by yourself, or together with your partner/s.
How we go about this will look different for each person.
If you are curious about what personal mentoring might look like for you, and whether we are a good fit, you can book a complimentary 20min consult to discuss.
Note: that I only accept a handful of private mentoring clients at a time to allow me to really focus on this journey with you.
There are two positions that are offered on a discounted or pay-what-you-can basis to make this work accessible. If you would like to go on the waiting list for this, book in a 20min consult and we will take it from there.
Partnered folk will need to book longer sessions.
Artemisia has a revolutionary gift to give the world and I feel so grateful to have found her. I'd been searching for support with accessing my sexual freedom and pleasure for decades… and my work with Artemisia is finally answering that longing. YES!
She works on a fundamental level, safely and steadfastly promoting your own direct access to your living, personal desire, with masterful skill and insight. Those words don't capture the potency of the process – it's nothing short of transformative, like being given a key to access the full potential of being alive. This process of harnessing one's authentic, actual relationship to desire is akin the original discovery of fire – it's life changing – and I can perceive how my own personal work with desire is culture changing, as well. Like I said, her work is revolutionary.