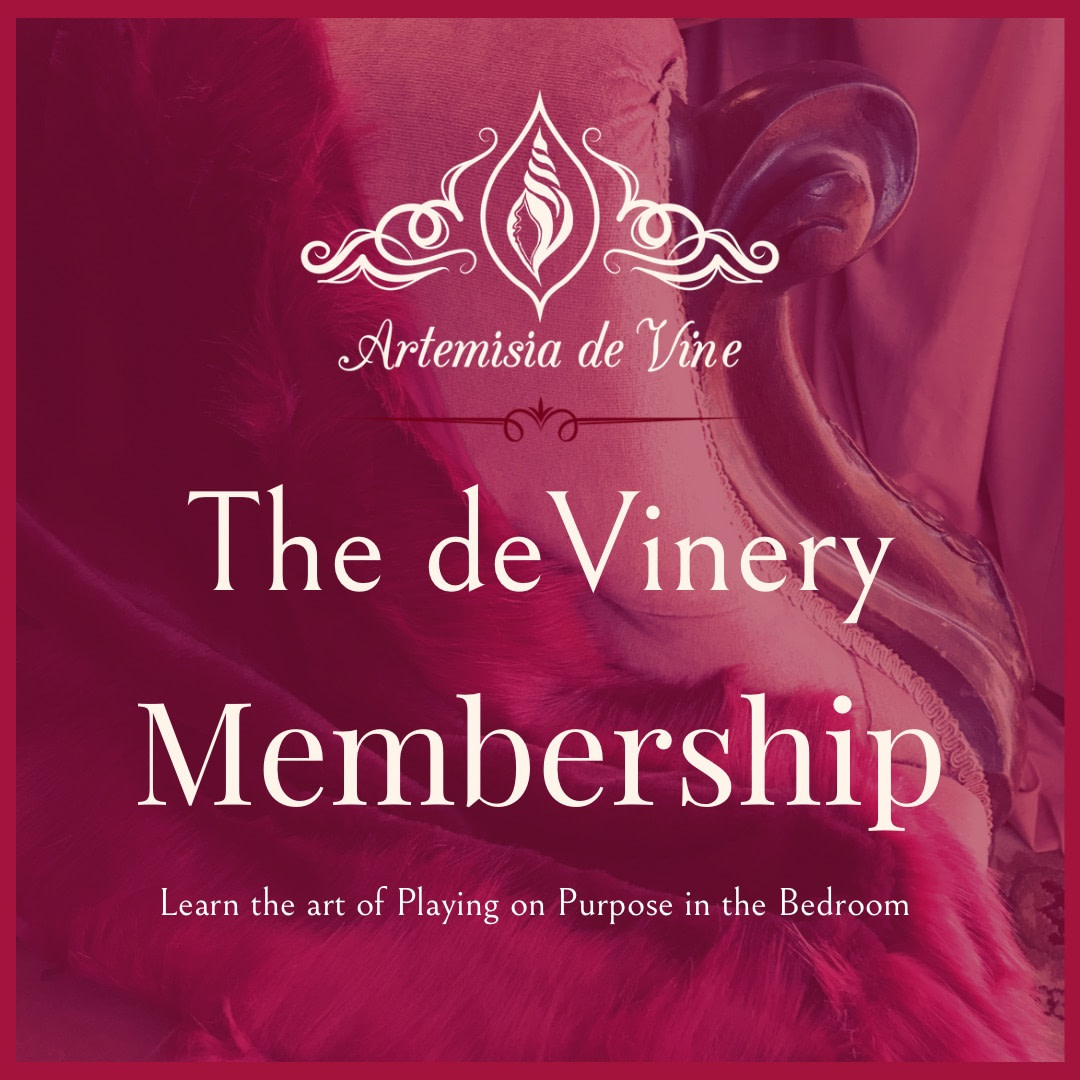 Become a Member of The deVinery
Join Artemisia de Vine in The deVinery for sexual self discovery in the privacy of your own home.
​
​Learn the art form of creating purposeful adult playdates for yourself and your lover/s by deliberately engaging the key undercurrents of each unique erotic psyche in practical, pleasurable and impactful ways.
​
Our turn ons are natural mechanisms for self discovery, relationship deepening, and exploration of all that it means to be human in a complex world. Learn how to play with it on purpose!
First month free!
US$11 per month​
​
---
​
​Membership includes:
​A fortnightly newsletter loaded with exclusive content including insights, resources and practical techniques and exercises you can use to transform your erotic play time, both solo and partnered.
A monthly Q&A where you can ask your questions and Artemisia will assist with member's specific turn ons and play scenarios.
​
Discounts, special offers and priority access to upcoming events and offerings.
​