Free clips of presentations and podcasts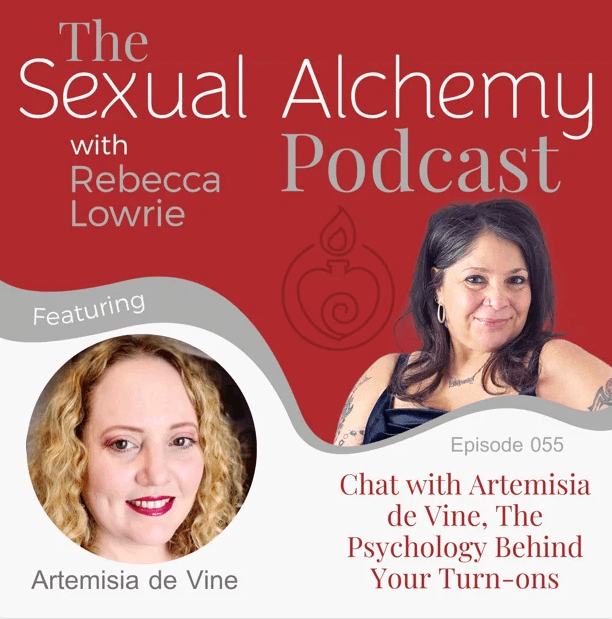 Listen to the podcast
Rebecca Lowrie talks to Artemisia de Vine about her work with sexual fantasies and understanding the psychology behind our unique erotic wiring, as well as practical examples of how this applies in sexual scenarios. 
"All sexual fantasies are good because they are specifically designed to take us somewhere inside ourselves." 
62 mins  Listen Now! 
Full copy of Artemisia de Vine's presentation at The Embodiment Conference 2020.
A great introduction to Artemisia's approach and philosophy.
Length 59:58
.The Society of Australian Sexologists  – Victoria, invited me to speak about Jungian shadow and how it relates to sexual desires and what turns us on.
Here is the full recording. Length 1:32:43 
Why would people be drawn to shadow aspects of themselves through their sexual play?
Shadows are the parts of ourselves that we suppress or exile because our egos like to believe they do not exist. "That's not who I am!" we say to ourselves in order to protect our self-identity.
Try as we might to shove them to the very back of our mind, they are still there and often surface in various areas of our lives including in what turns us on. 
Of course, shadows are only one of many aspects of your erotic psyche according the model and framework I developed and now guide clients through experiencing for themselves.