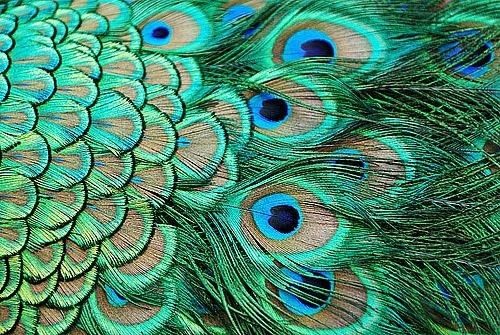 Frequently Asked Questions
Explore the answers to commonly asked questions about Artemisia de Vine's method of exploring the erotic pysche by mapping unique sexual imprints.
Personal Mentoring
Online Courses
Getaway Intensives
"Isn't this Jack Morin's work from The Erotic Mind? How is it different, if at all?"
I remember doing sexological bodywork course and first discovering Jack Morin's work. My whole body thrilled with a great big "YES! This is it!" I began my love affair with intentionally exploring sexual fantasies and desires.
I draw heavily on the theories I learned through reading The Erotic Mind but I have also developed Morin's theories further, coming up with insights of my own over a decade of sex work and another decade of intentional sexploration.  There is nothing quite like actually living out play scenes, sexual encounters and erotic rituals with thousands of people to really know this work, deep in your body!
I have integrated wisdom from other leading sexologists and sexperts, like Betty Martin, Joseph Kramer and more… It is one thing to read these theories or do a workshop, but how do you put them into practice? How do you integrate them in to your personal life or professional life?
I have created frameworks, tools and techniques for putting them into practice in my own personal and professional life and now I am mentoring others into the same art form.
First by mapping the erotic psyche and uncovering key elements of people's unique sexual imprint.
Then by teaching the tools and techniques needed to create tailored play dates, sexual encounters and erotic rituals based on the key elements of those maps.
Finally by integrating this as part of creating an intentional, aware, embodied relationship with the erotic psyche by trusting the wisdom encoded in our sexual fantasies and desires. Even after all this time I am continually blown away by the profound impact this has on both me as the practitioner and my clients.

"Does that mean that I need to put theory into practice in order to learn? Do your mentoring sessions include sexual touch?"
In my role as mentor and educator, I do not engage in sexual touch or play with my clients. 
Having said that, talking and reading only gets us so far. To truly create an embodied awareness, one needs to put these techniques and frameworks into practice. 

Through my one-one-one mentoring, courses and intensives, you will be guided into a series of exercises designed to help you create a relationship with your erotic psyche and uncover the key elements of your unique sexual imprint, and that of your sexual partner/s or clients.
All physically explicit exercises are done in the privacy of your own home. You can do these solo, with a partner or partners.
"I heard you work as a Professional Dominatrix. I am not into BDSM. Is this work for me to?"
Yes absolutely!
Everyone has a sexual imprint that can be mapped and can benefit from creating an aware relationship with it. 
I have a lot of experience in BDSM but also a lot in sensual sex, erotic massage and a variety of sexual spirituality traditions. I can meet you where you are at. 
"I don't have sexual fantasies. Is your work relevant to me?"
You do not need to be aware of having sexual fantasies for this work to be very relevant to you. We can use memories of peak sexual experiences and other exercises that clarify your desires as a way of mapping your sexual imprint.
That said, I am yet to meet anyone who does't have sexual fantasies when we take a closer look.  A fantasy doesn't have to be an elaborate narrative about firemen rescuing you, the librarian losing her composure and going wild in desire for you or other archetypal ideas about what a sexual fantasy is. 
When we remember what it felt like when we had that really hot sexual encounter in the past, that is fantasising… When we imagine how good it will be when we see our long distance lover this weekend, that is fantasising… When we imagine being treated the way we truly desire to be treated, that is fantasising… Exploring all of these helps us to map underlying reoccurring themes and make intentional use of them in our sex lives.
"I am far too embarrassed to talk about my sexual fantasies because they are too taboo!"
What is talked about, without judgement, heals shame. 
It is normal for sexual desires and fantasies to deal with taboo topics and very regularly, seem to go against our own moral compass. This creates embarrassment and even shame for many people but I have learned that our fantasies and desires are wiser than you think! They are like this for very good reasons!
Let me reassure you that it is normal to be turned on by a whole variety of things including those that hurt us the most in real life. This is our clever mind's way of process pain and transmuting it into pleasure. More than that, it is also a way of processing the full spectrum of human experiences. Joy, love, connection, grief, longing, anger, jealousy, power or lack of it…
Just like how children, puppies and kittens learn survival skills and inter/personal relationships by playing, wrestling, taking on different roles, pouncing… exploring power dynamics… so do adults.
When we create the safe space to explore the underlying themes that re-occur throughout our sexual fantasies and desires, remarkable things happen. We create an intentional relationship with our eros and it is far wiser than you think. 
Over years I witnessed people shift from mistrusting their sexuality to integrating and revelling in deepened relationships with it.
When we apply the sexual mapping technique and create an aware relationship with these desires everything about dating, mating and relating shifts.  We not only access a more fulfilling sex life, greater intimacy but we feel integrated and whole. For some, this is even a spiritual practice.
"How do you create safety?"
Given that we are exploring the nature of desires and sexual fantasies, we will be discussing sexuality in-depth. This means you need to consent to discussion and receiving material containing adult themes.
However, knowing that one person's yum is another person's trigger, I put in place ways of navigating these tricky topics that minimises the risks and create a fun, accepting atmosphere. Still it is impossible to guarantee you won't feel challenged, or perhaps even triggered.  
I can tell you that listening to and honouring our body's deep consent processes is a cornerstone of my work. You are never expected to go beyond your boundaries but you will need to accept that the very nature of this topic can feel challenging at times.
The power of this work lies in the intersection of risk and trust.  That friction is where the potent magic lives. 
"Sounds like this work is a kind of therapy? Is that right?"
To be clear, I am not a therapist. This work can be therapeutic by its very nature but I am not offering therapy. 
I am a sex educator and mentor offering to guide people into the frameworks, tools and techniques I use to create an aware, fulfilling and in-depth relationship with sexuality.  
However, given how many people have experienced sexual non consent and abuse of power, I am aware that the need for therapy may come up.
I aim to be trauma-informed in my practice and provide resources and contacts for therapists who are willing to work with you, in conjunction with me. This kind of team work can be a pretty amazing combination. 
I commit to continually improving my practice to create as safe a space as is possible but acknowledge that this work is not risk-free. 
The erotic psyche contains the full spectrum of human possibilities. That is why it is such a powerful tool for exploring all aspect of being human. Being human, isn't safe. But it is am amazing adventure. One I choose to delve into, risk aware.

"Do I have to come to Melbourne or Sydney, Australia, to learn from you?"
Not at all! One-on-one mentoring is available via zoom all around the world.
You can sign up easily through my booking process. Once you have paid and selected the day/time on my calendar, you will be receive a link to Zoom.  You simply have to click it, at the scheduled time. It's that easy. (You will need a reliable internet connection).
I will also soon be launching online courses that will be available from the privacy of your own home. I currently have clients in Australia, USA, Europe, the UK and more. 
Want to take a deep dive in a week-long intensive?
Imagine a retreat somewhere gorgeous like Bali, Italy or Australia's Byron Bay? I aim to find great locations to offer group intensives where we can delve deep into this work together as a group.  Be sure to join my mailing list to stay tuned for these announcements.
If you are interested in hosting a series of workshops or having me present at your event, contact me here.
What is the difference between learning via personalised mentoring, online courses or intensives?

"What is the difference between learning via personalised mentoring, online courses or intensives? "
Benefits of Personal Mentoring: Guides you step-by-step into the art of exploring the Erotic Psyche by mapping unique sexual imprints while also allowing the space to explore what comes up for you personally.
This can be done solo or with your partner/s. It allows me to focus specifically
on your sexual imprint and personalise the tools and techniques for you.  Or in the case of professionals, allows me to guide you using your specific clients and career building aims. 
Personal mentoring can be done in conjunction with online courses and intensives or just by themselves.
Benefits of learning via Online courses: Guides you, step-by-step, into the art of exploring the Erotic Psyche by mapping unique sexual imprints. It allows you to explore the exercises in the privacy of your own home.  Learning via online courses is an affordable way to access these techniques and skills.
You may choose to book in a few private mentoring sessions as well in order to receive guidance in your particular sexual imprints or career aims. As we begin to work with the theory, it is inevitable that things will come up and personalised mentoring can help significantly.
Benefits of Group Intensives
Learning together gives us the change to explore how different each other's unique sexual imprints are. It is in the contrast that we gain clarity. 
Putting aside all outside distractions and focusing solely on your sexuality for a week or weekend, deepens your connection with your own erotic psyche and/or your partner/s as well as intensifying your ability to use the tools and techniques. It shift things from theory to embodied knowing.
Again you may choose to purchase a few one-on-one mentoring sessions to you help you integrate what you've learned or explore what comes up for you personally.