 Date Your Desire
Many people feel Desire but how many truly know Desire?
What is this mysterious force within us called erotic desire? Let's ask it on a series of dates and get to know it!
Learn its language, power, wisdom and pleasure. 
Create an intentional, embodied relationship with your own source of eros.
Desire gets a bad rap for being the little devil on your shoulder seducing you into temptation but what if it has its own wisdom? What if it is there for a reason and is on your side?
This course is about self discovery through aware, embodied two-way conversations with your own erotic Desire.
Approach sexual play from who you are, not who you, or others, think you should be.
Learn how to make Desire your ally and life long play partner. 
This course is an introduction to, and foundation of, a larger body of work that explores the hidden undercurrents of erotic psyche through intentional adult play dates. Before we can create a rich and deep relationship with Desire, we need to begin by getting to know it.  I mean really getting to know it.
For those already familiar with my approach to creating erotic play scenes, and always wanted to learn, this is where we begin.
Go on a series of dates with your own Desire is a chance to discover its qualities and motivations and begin to play with it on purpose.
The approach taught in this course leads to awareness of levels ourselves, and our erotic motivations, we often do not pay attention to and provides a way of connecting to, igniting and relating with, our own Desire.
In this course we cover: 
What is Desire?
What is Desire's role and purpose in our lives?
Deeper embodied consent practices and frameworks.
How to create an embodied, two-way conversation with your own Desire, including learning desire's language.
Practical and playful somatic tools and skills to access the wisdom, power, complexity and pleasure of your own Desire as it truly is.
Fully clothed, nonexplicit exercises you can do to develop your relationship with Desire in the zoom class together.
Guidance to create intentional play dates with your own Desire to explore in the privacy of your own home between classes.
Practices you can use to ground and integrate what you discover on your dates

Time commitment is approximately 5hours per week for 6 weeks.
5 x 2hr live zoom group sessions (on the same day and time each week) for five weeks.
Private play date "home play" in your own space and time.

With BONUS – week 6 group debrief and integration (zoom) – 90mins
This is not a recording, nor is it recorded. There will be opportunities to interact and ask questions directly.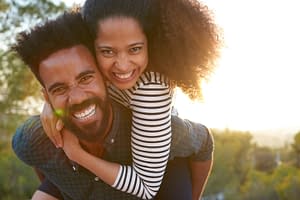 This course is primarily for anyone who wants to tap into their erotic Desire with more depth, reliability and awareness, using the framework of somatic methodologies.

It is for those who love self-discovery and would like to use the erotic as a lens to explore relating to your own, often unconscious, motivations and sources of wisdom, pleasure and power. 
While this course can be a stand-alone skill set for anyone who just wants more connection with their own eros, it is also the foundation of an entire methodology and approach. Anyone who would like to learn my art form really needs to begin here.
This course focuses on you. While you are welcome to attend with a partner, you do not need a partner to attend.
It can bring beneficial new perspectives, approaches, and depth to both beginners and seasoned sexplorers. 
This course also suits:
Those who have put other's Desires before their own and would like to begin to discover the nature of their own eroticism.
Those who have lost touch with their Desire and would like to get reacquainted.
Those who feel Desire strongly and would like to understand it better and relate to it as an important ally.
Those who wish to reignite the spark in their relationships.
Those who wish to have a greater understanding of confusing turn ons that seem to conflict with our everyday personalities and morals.
Those who have tried all the delicious and exciting sex things and sense there is still something more, and are ready to deepen their relationship with the layers of their erotic psyche.
Those who would like to learn how to apply embodiment theories and practices to sexual Desires and fantasies.
Those who are considering incorporating this body of work into their own professional sexuality practice and would like an introduction to Artemisia's approach.
All types of bodies and respectful expressions of humanity are welcome in this course including diversity of gender, race, (legally adult) age, size, health, sexual orientation, and relationship style. I aim to constantly improve inclusiveness so please do contact me if you have concerns I have not yet become aware of.
This Course is not for you if…
The nature of this workshop (talking about and exploring sexual themes) means that it is not a safe-enough space for everyone.  
This workshop is not suitable for you at this time if you:
Are not yet legally an adult.
Have trouble caring for yourself in groups or setting and sticking to your own boundaries regarding participation (what you will and won't do).
Experience Psychosis.
Experience distressing dissociation.
Experience extreme mood states.
Have difficulty differentiating fantasy from reality.
Have experienced sexual abuse and are still in crisis. You may need support from a therapist first.

If you are unsure if this applies to you, you are welcome to reach out and contact Artemisia to discuss up until 3 days before the course begins.
 
"Artemisia has been an influential anchor in my life these past several years.
She is intuitive, measured and compassionate.  She offers the gift of personal sexual freedom to those who seek it with integrity.
One cannot attach a value to this."
Artemisia de Vine is founder and headmistress of The deVinery: School of Eros.
Retired sex worker and certified somatic sexologist, writer, mentor and artist, she has created tailored erotic play encounters for thousands of clients in the areas of companionship, sensual sex, role play, spiritual sex traditions, erotic massage and extensive in-depth BDSM.
Artemisia learned from some of the world's leading sexperts and spent 25 years delving into the why's and how's of sex. She particularly resonated with the theories of Jack Morin.
In time she developed her own methodology and conceptual frameworks for tapping into the undercurrents of the erotic psyche and embodying them through intentional adult play experiences. Each play scene draws on the unique erotic "fingerprint" of each individual, based on the key elements uncovered in their desires and fantasies.
She now teaches this art form to both talk and touch-based sexuality professionals and anyone drawn to self discovery through the sexual lens.
Where:
In a group zoom. There are 5 x 2hr sessions (on the same day and time each week) for four weeks.
Plus
Private play date "home play" in your own space and time.
With BONUS – week 6 (zoom) debrief and integration  – 90mins
Choose between two time slots
Time zone calculator for other time zones
Course Option 1
Feb 22 2021, 12pm-2pm 
Melbourne

Australian time (AEDT)

(This is the day before in USA at:

Feb 21, PDT 5-7pm

Feb 21, EST 8-10pm)

Please double-check daylight savings changes in your area in case times change partway through the course.
US$299
Course Option 2
Feb 24 2021, 7-9pm
Melbourne

Australian time (AEDT)

( For those in UK/Europe this is at:

Feb 24, GMT 8-10am

Feb 24, CET 9-11am)

Please double-check daylight savings changes in your area, in case times change partway through the course.
US$299